PREVIOUS MEMBER SPOTLIGHT PAGE
2022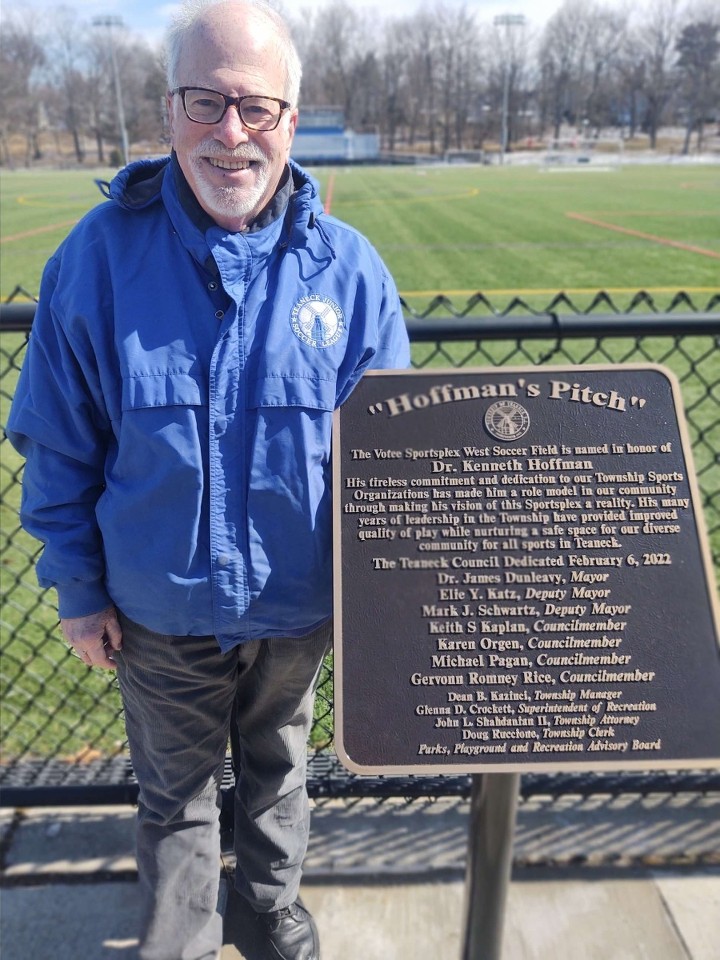 THE BCSOA IS PROUD TO HIGHLIGHT THE POSITIVE IMPACT THAT CURRENT MEMBER , DR. KEN HOFFMAN,
HAS EXHIBITED OVER THE YEARS ON BEHALF OF THE TEANECK SPORTS COMMUNITY.

PICTURED ABOVE IS KEN AT THE DEDICATION CEREMONY THAT WAS HELD ON MARCH 13, 2022
NAMING THE VOTEE SPORTSPLEX WEST SOCCER FIELD AS "HOFFMAN'S PITCH".

CONGRATULATIONS KEN!
HAVE ANY QUESTIONS/COMMENTS: SEND E-MAIL TO secretary@bcsoa.org