PREVIOUS MEMBER SPOTLIGHT PAGE
2022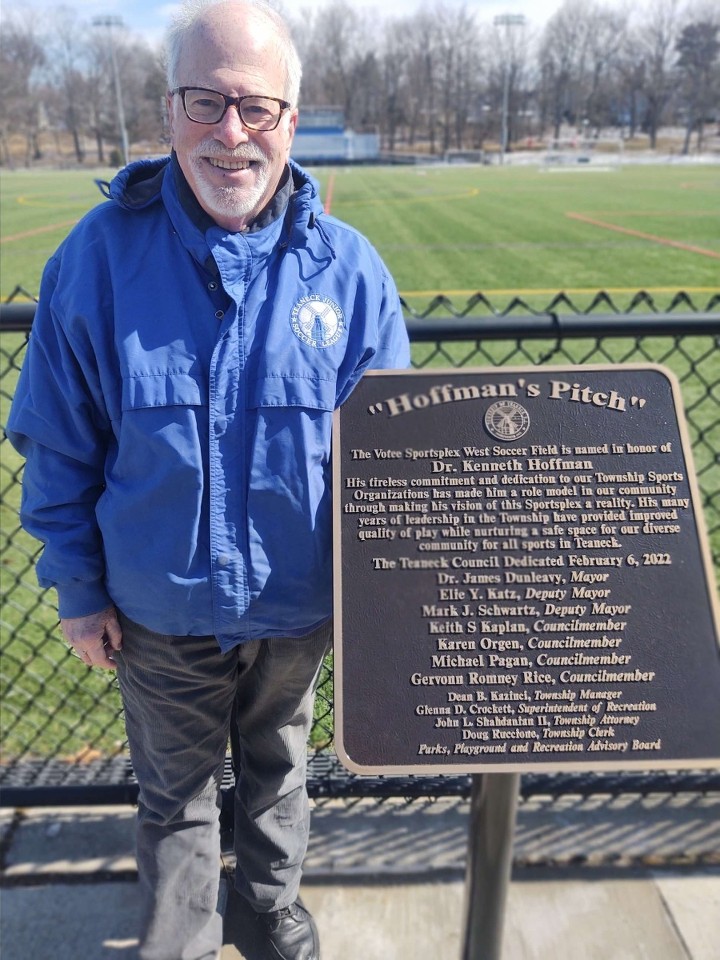 THE BCSOA IS PROUD TO HIGHLIGHT THE POSITIVE IMPACT THAT CURRENT MEMBER , DR. KEN HOFFMAN,
HAS EXHIBITED OVER THE YEARS ON BEHALF OF THE TEANECK SPORTS COMMUNITY.

PICTURED ABOVE IS KEN AT THE DEDICATION CEREMONY THAT WAS HELD ON MARCH 13, 2022
NAMING THE VOTEE SPORTSPLEX WEST SOCCER FIELD AS "HOFFMAN'S PITCH".

CONGRATULATIONS KEN!
2022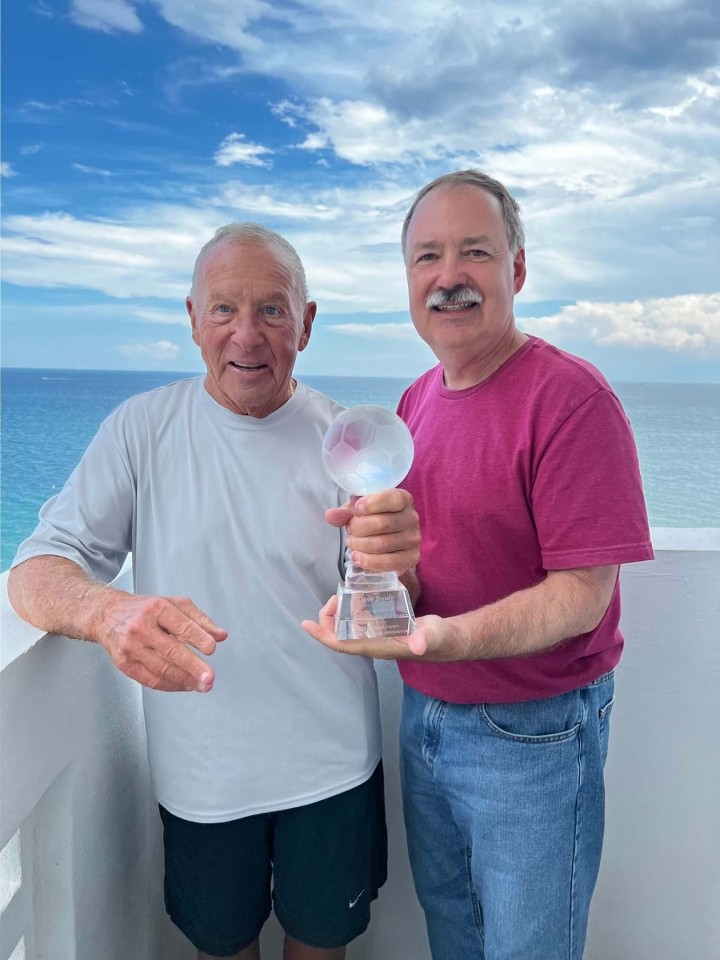 DAVE BRODY (left) IS PICTURED HERE RECEIVING HIS 50 YEAR SERVICE AWARD FROM SECRETARY KEITH BREZNOVITS.

DAVE IS THE 6TH MEMBER OF OUR ASSOCIATION TO RECEIVE THIS CRYSTAL SOCCER BALL AWARD PRECEDED BY
LOU ECKHARDT, CHARLIE BOOKSTAVER, JACK BEHNKEN, JERRY LEWIS AND HIS BEST FRIEND, BERNIE ELSINGER.
THE BCSOA WOULD LIKE TO CONGRATULATE DAVE ON THIS TREMENDOUS ACCOMPLISHMENT!
2022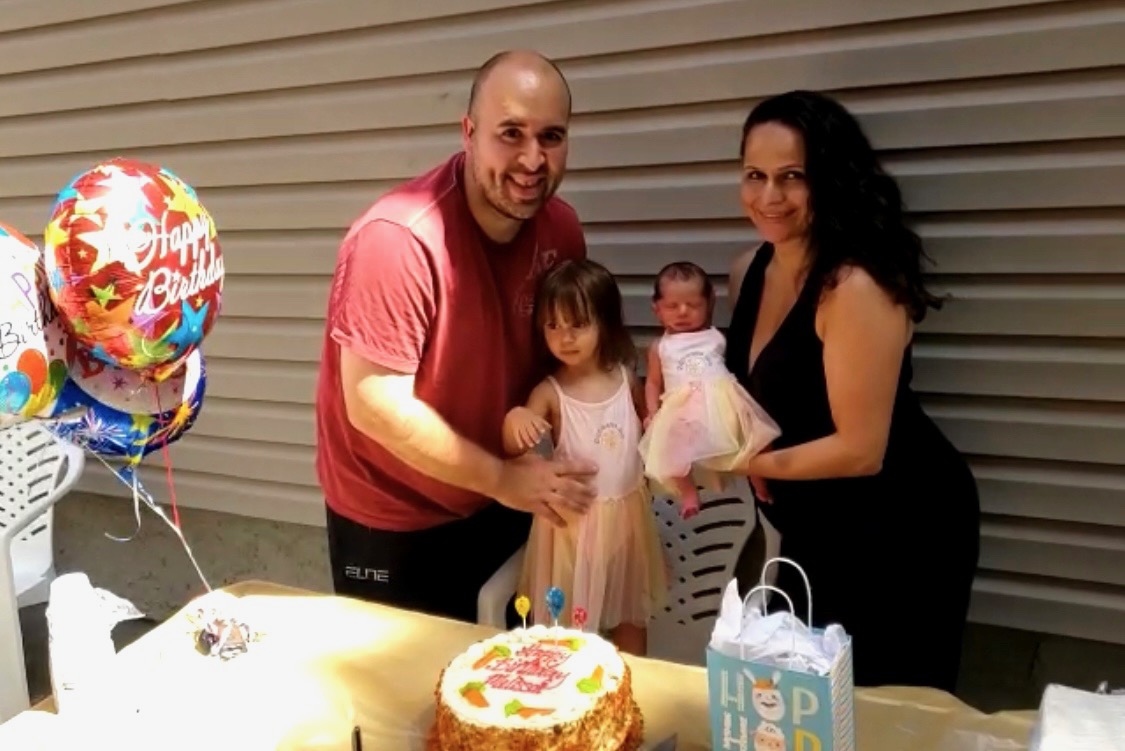 STEVEN KNEZEVIC IS PICTURED HERE WITH HIS WIFE, MELISSA AND DAUGHTERS ROSALIA AND NEW BORN JAZMINA.

STEVE JOINED OUR ASSOCIATION IN 2014 AND IS CURRENTLY PURSUING A DOCTORAL DEGREE
IN REHAB AND MOVEMENT SCIENCE AT RUTGERS UNIVERSITY. HE HAS SPENT THE LAST TEN YEARS INVESTIGATING
THE EFFECT OF ROBOTIC EXOSKELETON-ASSISTED WALKING ON INDIVIDUALS WITH SPINAL CORD INJURY (PARALYSIS).

THE BCSOA WOULD LIKE TO CONGRATULATE STEVE AND MELISSA ON THEIR NEW ARRIVAL
AND ALSO WISH HIM WELL IN HIS STUDIES.
HAVE ANY QUESTIONS/COMMENTS: SEND E-MAIL TO secretary@bcsoa.org