HEY REF, MAKE THE CALL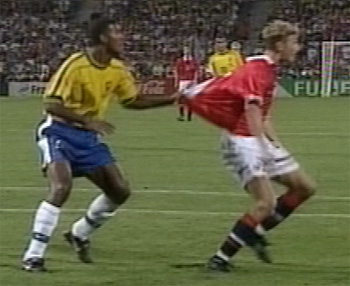 SCROLL DOWN FOR THE LATEST SOCCER NEWS.
Last Updated: December 06, 2014
CONGRATULATIONS TO THE CHAMPIONS
FROM BERGEN COUNTY

IMMACULATE HEART ACADEMY GIRLS - STATE PAROCHIAL A
AND COUNTY CHAMPIONS

NORTHERN HIGHLANDS GIRLS - STATE GROUP 3 CHAMPIONS

RAMAPO BOYS - COUNTY CHAMPIONS

2014 ANNUAL BANQUET PICTURES


please click
BECOME A SOCCER REFEREE AND MAKE THE CALL!
NEXT CLASS WILL START FEB 11, 2015
AT HACKENSACK HIGH SCHOOL

NEED MORE INFO, CALL KEITH 973 334-4624

IT'S NEVER TOO LATE TO JOIN US FOR THE NEXT CLASS!

2014 STATE AND COUNTY TOURNAMENT RULES
please click
2014 NJ SOCCER RULES MODIFICATIONS
please click
HAVE ANY QUESTIONS/COMMENTS: SEND E-MAIL TO webmaster@bcsoa.org